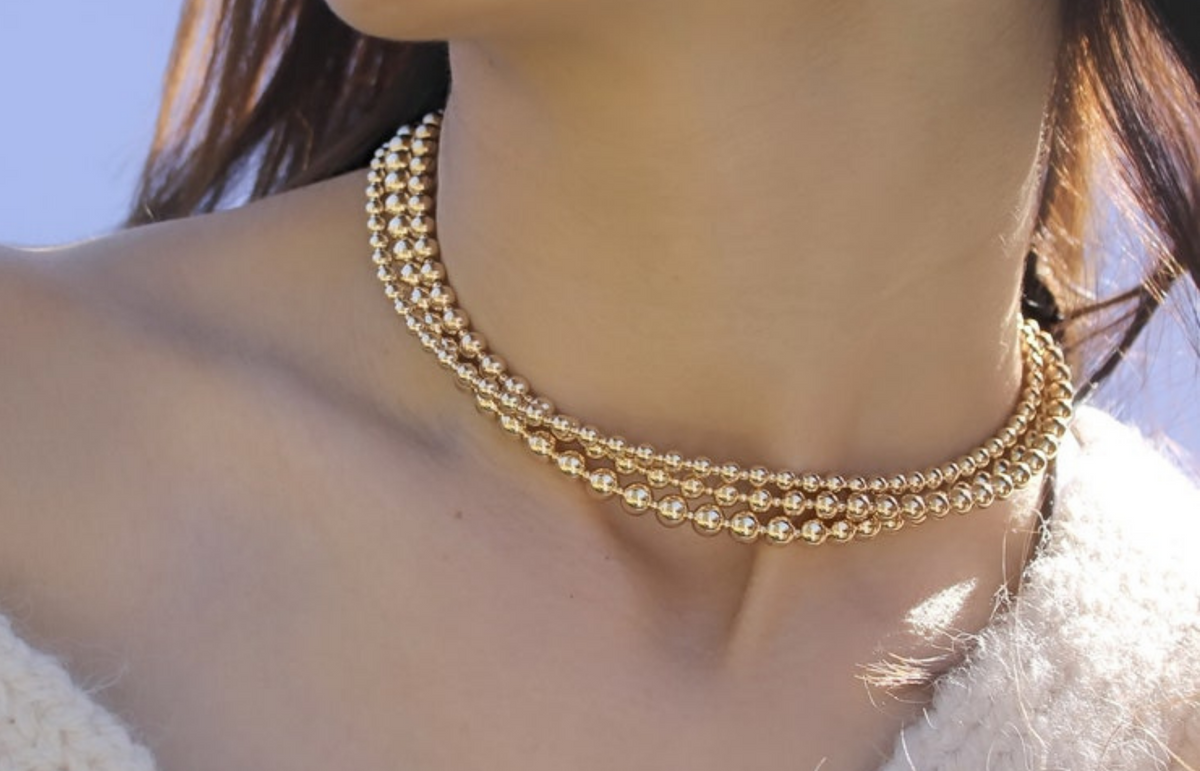 Gold jewelry is beautiful, but solid gold can be expensive. Gold filled jewelry is a fraction of the cost of solid gold, but still has the same beautiful look and longevity of solid gold.
This jewelry is constructed with numerous layers of 14K gold that are bonded onto the surface of a base metal with heat and pressure.  The gold does not flake, rub off or turn colours. Gold filled jewelry is only available in 10K, 12K, and 14K.
At BeaucoupdeBeads, all jewelry is 14K Gold Filled, Sterling Silver or Vermeil (thick layer of gold over sterling silver). We also have a collection of 14K Solid Gold.